As Knoxville Moms gear up to celebrate its 6th birthday, it's time to get out the hairspray, high heels, and denim on denim! This year's birthday bash has an '80s theme! Some of the items you need to stylize for this event may be right inside your closet with many fashions back in style or close to it.
Converse are a timeless classic that can be worn no matter the decade. '80s jeans have a close feel to today's "boyfriend jeans," which I happen to have hanging in my closet — they're a favorite pair of mine. Crop tops are all the rage right now too.
Overalls and overall dresses are a definite "yes" right now, so if you don't already have a pair in your closet, adding them wouldn't be a bad move. The striped ringer tees are in, too, so if there isn't one already hidden away, they wouldn't be hard to find.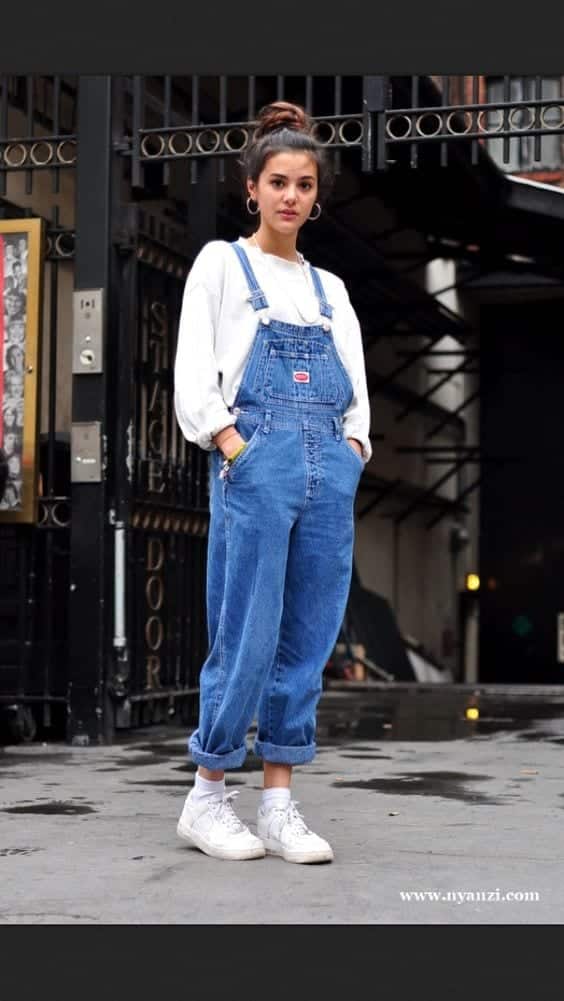 Neon. Does neon actually go out of style? I feel like no matter what, it always makes an appearance in the latest fashion trends, even if it's not as vibrant as the 1980s. You can find me in a pair of neon yellow heels, just like these.
And of course, the iconic leggings, heels, big jewelry, and loose shirts!
Windbreakers, keds, and some colorful socks with your denim work as well. Don't forget that thick black belt!
No matter which route you go, it's clear that '80s fashion was not only iconic, but also broad in tastes. It's almost guaranteed that you can find a few of these items or similar already waiting on you in your closet. What are you planning to wear to the birthday bash this year?