I am a self-proclaimed nerd, so it's no surprise that when Netflix started rolling out Asian dramas, my little Asia-loving heart swelled. I am the classic poster child for an Asian drama-loving woman. I grew up in the heyday of anime making its way into regular television programming and spent my afternoons setting my VHS player to tape episodes of my favorite animes on Cartoon Network. (Mine was Yu Yu Hakusho, if you're curious, but I also watched a little Sailor Moon, among others!) 
Now as a 30-something adult, my love of Asian television hasn't waned. So when Netflix started bringing in Asian dramas, I was ready to binge away! 
So if you're in a rut and need some fresh shows to binge or if you're at all curious about Asian dramas and why they're so popular, let me share a little about them. You can decide if you're interested enough to pop on Netflix, select a show, and let the subtitles roll. 
First of all, yes, you will absolutely need subtitles to watch any Asian drama, even the ones that are "Netflix Originals." They're produced in Korean, Chinese, and Japanese, and you will need subtitles to watch them. Don't worry, though; with practice, you'll get used to subtitles and not even notice them after a while. In fact, my husband and I watch a lot of English shows with subtitles now! 
With that caveat out of the way, let me share some of the reasons I love Asian dramas and some of the things you can expect if you check them out. 
Asian dramas bring familiar themes and throw in some crazy, implausible twists that make them addictive. One of the first Asian dramas I ever watched was about a girl who wanted to go to college with her crush, who — unfortunately for her — attended an all-male school. What does she do? She registers for school as a boy, wraps her chest, and sets off to school. Like I said, Asian dramas are sometimes — okay, most of the time — implausible and ridiculous, but it creates shows that are laugh-out-loud funny. 
It doesn't matter the subject, Asian dramas are always over the top. Always. I love how easy it is to get lost in a drama and the emotions they dredge up. If it's comedy, I'll have tears running down my cheeks from laughing so hard. Some dramas have me cringing from second-hand embarrassment or near tears for the sad moments, and it's all a great way to get some feel-good vibes. 
Because it feels so far from reality, Asian dramas are a fantastic form of escapism. Anyone else out there need a little escapism right now? It's not even that Asian dramas take place in exotic locales (but they do!). It's the escapism that comes from some of the most ridiculous, tropey plots that would make you shake your head if it was American TV. Somehow Asian dramas take things that American TV can't pull off and run with it, and then they make it even more over the top. 
So if this has piqued your curiosity at all, let me make a couple of suggestions of shows to check out on Netflix. 

A great gateway show for Asian dramas is Boys Over Flowers. This Korean drama is one of several that are actually based on the same Japanese manga series. But you don't have to know anything about the original story to enjoy this show that is all about a girl, Geum Jan-di, who attends an elite school where she makes an enemy of the four rich guys that "run" the school. Hijinks abound as poor Jan-di wages war against the leader of the group, Gu Jun-pyo. It's a classic romance, drama, and comedy all rolled into one with a love triangle to boot. 
If you find that Boys Over Flowers hits the spot, you could check out Meteor Garden as well. It's the Chinese version of that same Japanese manga that Boys Over Flowers takes inspiration from. I won't recap the synopsis here since it does have the same basic storyline, but Meteor Garden has some surprises and fun moments you won't find anywhere else. It will make you laugh and cry and root for the heroine Shancai as she fights against the F4 group of guys that controls the college.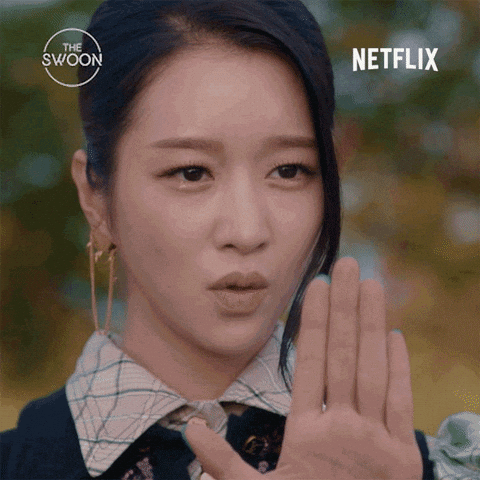 For anyone who wants something a little different, maybe something with some suspense, I highly recommend It's Okay To Not Be Okay, another Korean drama. I just recently finished watching this one with my husband, and we both loved it. It's the story of Ko Moon-Young, a children's book author who deals with the emotional fallout of a broken childhood, and Moon Gang-tae, the younger brother of a man with severe autism who spends his life moving around the country because of his brother's phobias related to their mother's murder. Sound suspenseful? It is! It's got elements of suspense and comedy and tells a compelling story that had me wanting to binge it in one weekend. 
If you want more suggestions of shows to check out, these best Asian dramas on Netflix. Do you watch Asian dramas? I'd love to hear what shows I should check out next. Let me know in the comments!