I consider myself a "podcast junkie." If you're like me and over reading, hearing, and thinking about COVID-19, this blog is for you. I have compiled a list of my favorite true-crime podcasts that I have listened to over the past year.
Culpable
This has been one of my favorite podcasts I have ever listened to. This family deserves justice. As described on culpablepodcast.com "February 26, 2014, Christian Andreacchio was found dead in the upstairs bathroom of his apartment from a single gunshot wound to the head. After a mere 45-minute investigation, local police ruled his death a suicide, despite substantial evidence that pointed to Christian's death not only being a homicide, but premeditated murder. Host Dennis Cooper investigates and shares a compelling story about this suspicious death, the questions surrounding it, and a grieving family's ongoing fight for justice."
Down the Hill
This podcast just leaves you speechless. My mind couldn't help but race thinking who, what, how, when, where, and why. "The Delphi Murders: Abby and Libby, two young girls murdered. Investigators are searching for the killer using their biggest clues: a grainy picture and a recording of his voice from the victim's phone ordering the girls "Down the Hill." Three years and 50,000 tips later, it's a mystery that still haunts the small town of Delphi, Indiana while police say the killer may walk among them." — downthehillpodcast.com 
To Live and Die in LA
This podcast revealed shocking information about major corporations and how we are all being tracked, even if you believe it or not. According to livediela.com, "This podcast takes a deep dive into the mysterious disappearance of 25-year-old Adea Shabani, an aspiring actress and model who vanished without a trace from her apartment complex near Hollywood's famous Walk of Fame. Last seen in February of 2018, Shabani is a native of Macedonia. Like the thousands who flock to Los Angeles each year, she hoped to realize her Hollywood dream of stardom. What really happened to Adea? The full story has never been told."
Root of Evil
One of the very first crime cases I developed interest in was the Black Dahlia. This podcast reveals details never before heard. I couldn't stop listening. "When Elizabeth Short, also known as The Black Dahlia, was brutally killed in 1947, it gripped the entire country. More than 70 years later, it remains America's most infamous unsolved murder. Many believe Dr. George Hodel was the killer, thanks to an investigation by Hodel's own son. But murder is just part of the Hodel family story, one filled with horrifying secrets that ripple across generations. Now, through never-before-heard archival audio and first-time interviews, the Hodel family opens up to reveal their shocking story." — Apple Podcasts Preview
Urge to Kill
The Urge to Kill baffled me. Most true crime I handle like a champ, but this podcast left me feeling eerie. "Just after celebrating a bachelorette party in July 2016, Kaylee Sawyer disappeared in the middle of the night. The horrific details of her brutal rape and eventual death shook the residents of a quiet town in the Pacific Northwest. Her killer would go on to terrorize several other families in a multi-state crime spree, simply because he said he had the "urge to kill." — Apple Podcasts Preview
Monster: The Zodiac Killer
The Zodiac is almost a family name. Everyone knows what The Zodiac is, but there is still one missing key: who. "This podcast dives into one of the most notorious, unsolved serial killing sprees in history. Despite sketches, cyphers and taunting letters to the press, the question still remains: who is the Zodiac?" — Monster-podcast.com
The Atlanta Monster
I listened to this podcast while also watching Mind Hunter on Netflix. I recommend doing the same. After listening to this podcast I was really interested in hearing my parents' remembrance of the news coverage. "This true crime podcast tells the story of a city's darkest secret: Atlanta's missing and murdered children, also known as The Atlanta Child Murders. Forty years after these horrific crimes, one man sits in prison, but true justice has never been served, and closure for the victims' families has never been found. The disappearance and murder of over 25 African American children and young adults shaped the city of Atlanta, and still haunts a generation." — Atlantamonster.com
Bear Brook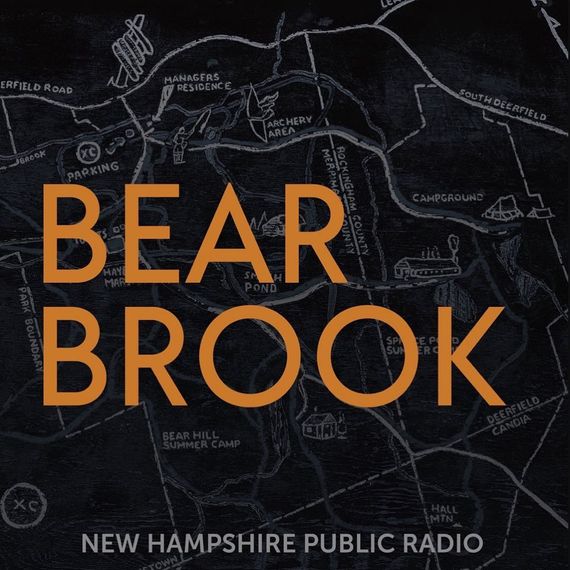 Bardstown
Being completely honest, this podcast was very slow to start. I almost stopped listening, but I am so glad I continued. The best part about this podcast is that new developments have occurred over the past few months. "Bardstown is about 'America's Most Beautiful Small Town.' It's considered the Bourbon Capital of the World. And in many ways, Bardstown, Kentucky is just like a lot of small, tight-knit communities all across the country. But just under the surface, there's something darker. Not everyone wants to talk about it and a lot of people would rather forget. That's because since 2013, Bardstown has also been the site of five unsolved murders." — Apple Podcasts Preview
Truth and Lies Jeffrey Epstein
BONUS Podcast: Deuso Dishes Crime. She's a local TN native, a friend, and loves rescued animals. She covers different cases in each episode. You can find her podcast on Stitcher, Apple Podcasts, and Spotify.
Do you have a favorite true crime podcast not on this list? Let us know by leaving a comment below!